There's No Place Like Home ...Furniture
Located in the 7th Street Corridor
855 FOCH ST.
FORT WORTH, TX 76107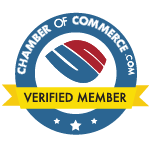 12 or 18 Months Financing
more samples, more styles, more choices!
Furniture You've Always Dreamed of...
At Prices you can Live With!
NO INTEREST FINANCING FOR 12 MONTHS!
Visit our Manufacturers page to choose
the right look for your home...
from Antique to Contemporary....Rustic to Eclectic
Visit our FACEBOOK page for Daily Specials
The possibilities are endless!
There's No Place
Like Home
855 Foch Street Ft Worth, Tx
Phone: 817.244.3371 Fax: 817 887 4400
Monday thru Friday 10 AM to 6 PM
Saturday 10 AM to 9 PM
Sunday 1 PM to 5 PM
Call (817) 244-3371
Fax: (817) 887-4400
Email: abby@theresnoplacelikehomefurniture.com